Create a Position User Guide
Introduction
The following steps will help you navigate the process to create a position in Interfolio's Faculty Search (FS) which includes:
Defining characteristics of your search
Drafting your advertisement (job posting) content
Identifying the search committee
Articulating application requirements
Setting up evaluation criteria
Routing the position for approval prior to posting
Through this process, FS will generate a landing page with a unique URL that will serve as the portal through which job seekers submit their applications. A example of an FS landing page is illustrated below.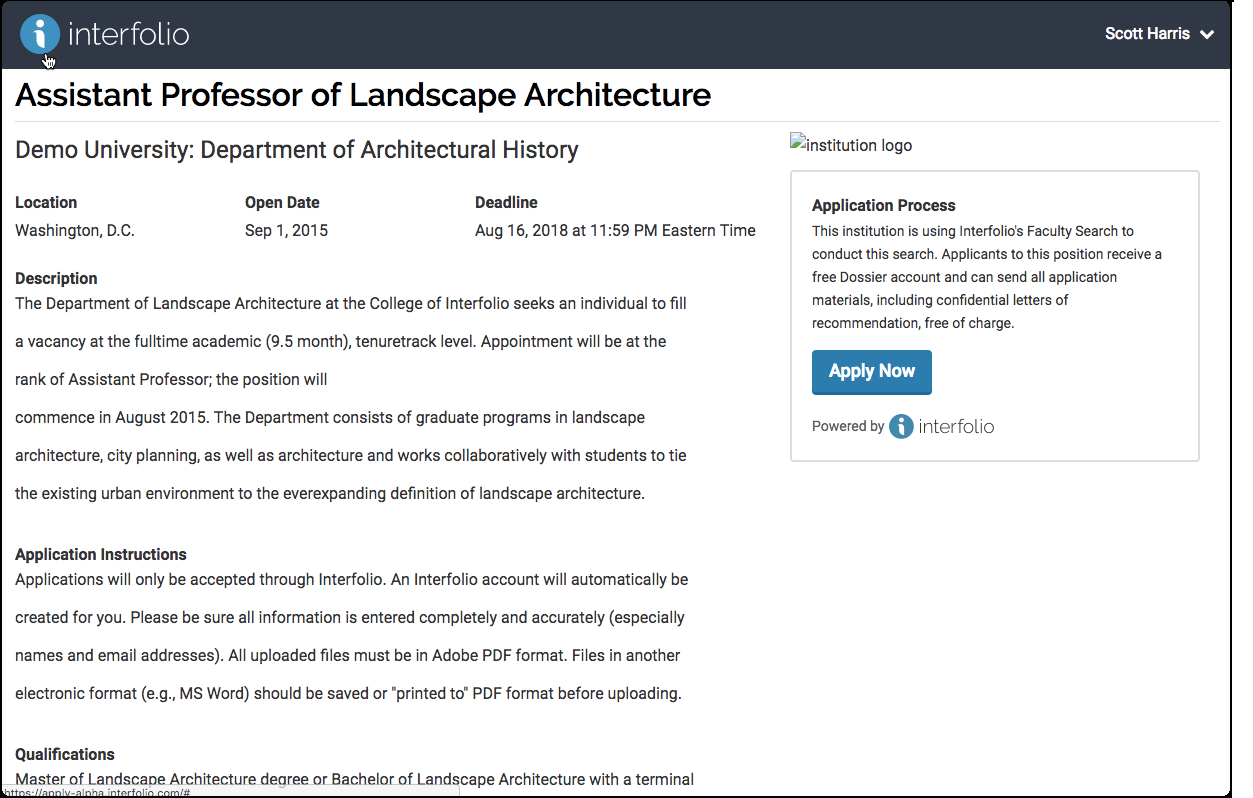 Following this user guide will also help you create a position that is in compliance with new UW standards which will smooth the approval process and speed up the time to posting.
Last updated August 18, 2022 at 9:38 am
---